India's High Commissioner to United States Navtej Sarna has handed over cargo manifest of the first shipment of crude oil that will be imported from the U.S. to India to the Governor of Texas, Greg Abbott, thus giving a major boost to the world's third-largest oil importer.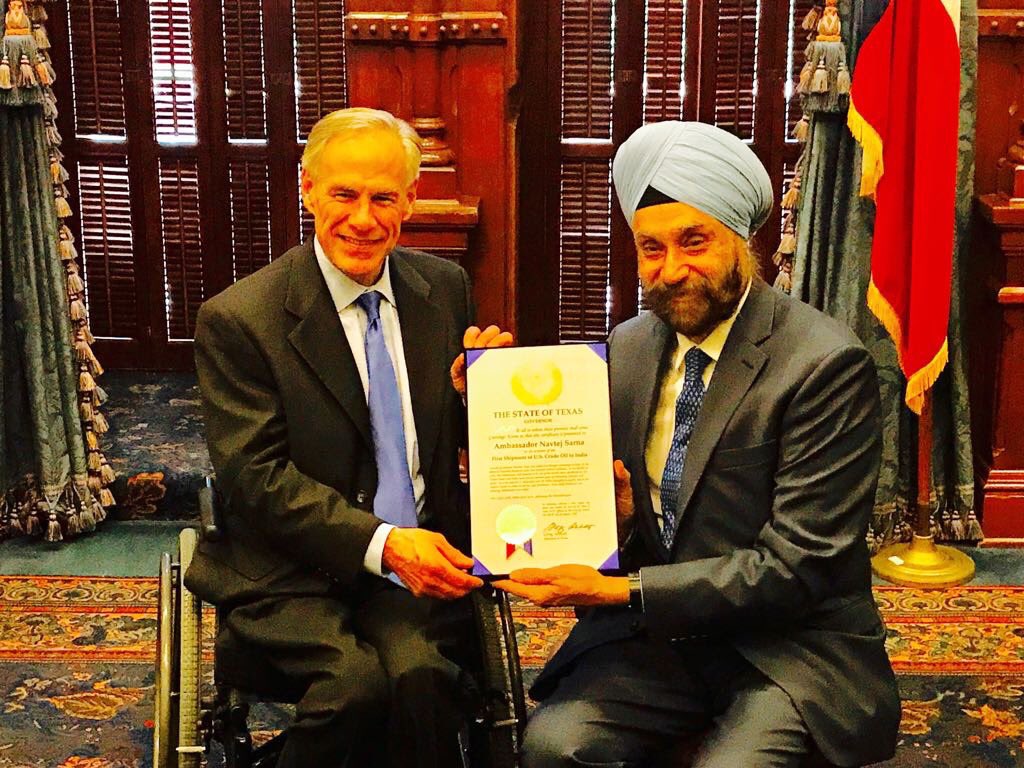 The shipments have already begun – starting sail from August 8 till August 14.
The development comes three days after U.S. President Donald Trump made a phone call to Prime Minister Narendra Modi to greet him on India's 71st Independence day.
Over 6 million barrels of U.S. crude oil has been ordered in last one month by the Indian Oil Corporation Ltd. (IOCL) and the Bharat Petroleum Corporation Ltd. (BPCL).
U.S. President Donald Trump had mentioned that his country looked forward to exporting more energy products to India, when Prime Minister Modi visited the United States in June.